July 8, 2021
Posted by:

Adam Smith

Category:

Dogman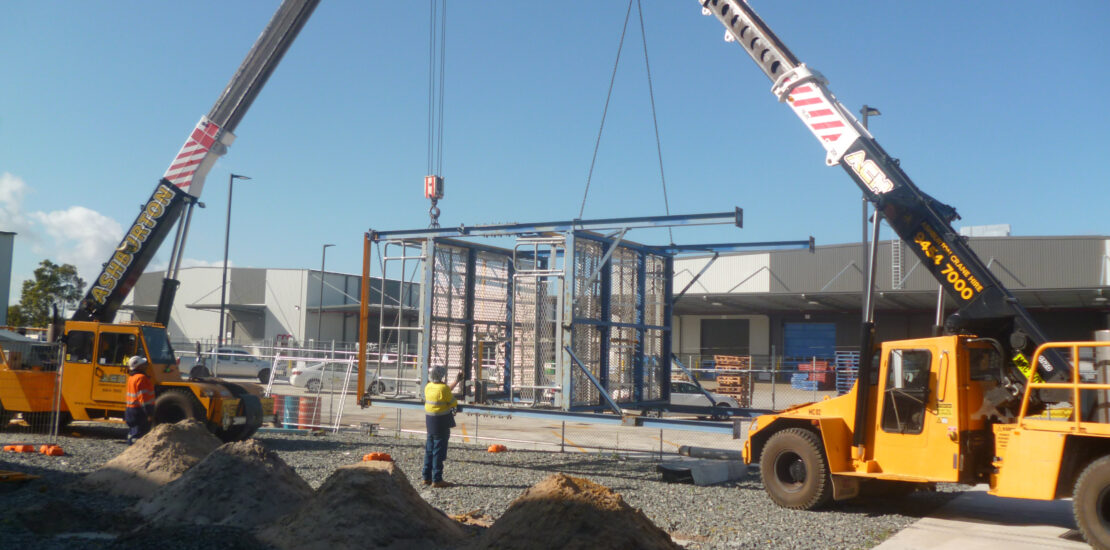 Who is a Dogman in the Construction Work?
A Dogman is basically someone who participates in the process of directing and driving crane operations in a given construction site.
Dogging Work Comprises of Two Fundamental Points:
Firstly, are the slinging techniques that are utilized in moving loads (including the inspection and selection of lifting gear).

Secondly is coordinating with a hoist or crane administrators who are moving loads, when the load is out of the administrator's sight.
So, whenever you are watching a crane operator move a load on a structure site in Brisbane, you can be sure that the individuals who are guiding him from the ground have the training and the proper Dogman Ticket Brisbane.
Who Needs a Dogman Licence in Brisbane?
Every individual who is participating and taking part in any type of dogging work is required to have a valid Dogman Licence Training.
Slinging loads requires much more skills than simply attaching the important chains or gadgets. To securely sling a load, you are required to have a comprehensive understanding of the suitability of the lifting gear and what strategy for slinging is needed. In addition to, a complete understanding of the nature of the load, like its mass and center of gravity as they play an important factor in the process of moving it. The Dogman training instructs you on the basics to get the load to move securely, and as proof of your capability, you are given a Dogman certification at the end of the training.
When Are You Required to Take Dogman Training Courses?
Before you attempt any dogman practices, you are required to take suitable Dogman training and accreditation. For example, in order to convey your capabilities in slinging loads or coordinating with lift or crane administrators, you are needed to have a High-Risk Work Licence for Dogman activities.
Generally speaking, a person conducting a business or undertaking (PCBU) should always guarantee that the individuals who are concerned with slinging loads and directing crane operators have received adequate training, guidance, and information to accurately follow the particular methods of safety.
How Long Does the Dogman Training Take?
Generally, the Dogman Training Courses at most reputable training services require around 5 days of training. Following that, you are assessed on the basis of what you have learned, and you are given a certification upon your success in the test.
What Is the Dogman Training Like?
At the regular Dogman Training Institutions in Brisbane, you go through a five-day dogging training course. You will be required to have reasonable Personal Protective Equipment (PPE) to start.
The actual course is around 8 hours a day and the entirety of the training is done at decent Dogman Training Services, with no offsite preparation since they should have everything that is required for the training nearby.
The course is given as a combination of theoretical lessons and practical training.
The dogman course is not affected by the climate/weather. For instance, if there is rain or clouds, the students will wear protective equipment and proceed with the training in order to prepare them for working during natural circumstances.
Do I Need to Renew My Dogman Licence?
Your Dogman permit in principle can keep going forever. However, very much like a driver's permit, it requires occasional renewal.
A Dogman Ticket should be renewed on 5 years basis.
To renew a dogman permit and continue with being a certified dogman, you should make sure to pay the suitable charges to WorkSafe Australia.
What Happens After a Dogman Course?
Initially, you get your Dogman Licence Brisbane and proper certification. This will appear to be similar to a regular driver's permit.
When you have your dogman license, however, you show that you are a qualified dogman who is capable of making decisions with regards to slinging loads, just as guiding lift and crane administrators with moving loads they can't see.
You can start chipping away at any construction site in Brisbane as a skilled dogman with your dogman permit.
For Course Information & Booking Enquiries Click Here