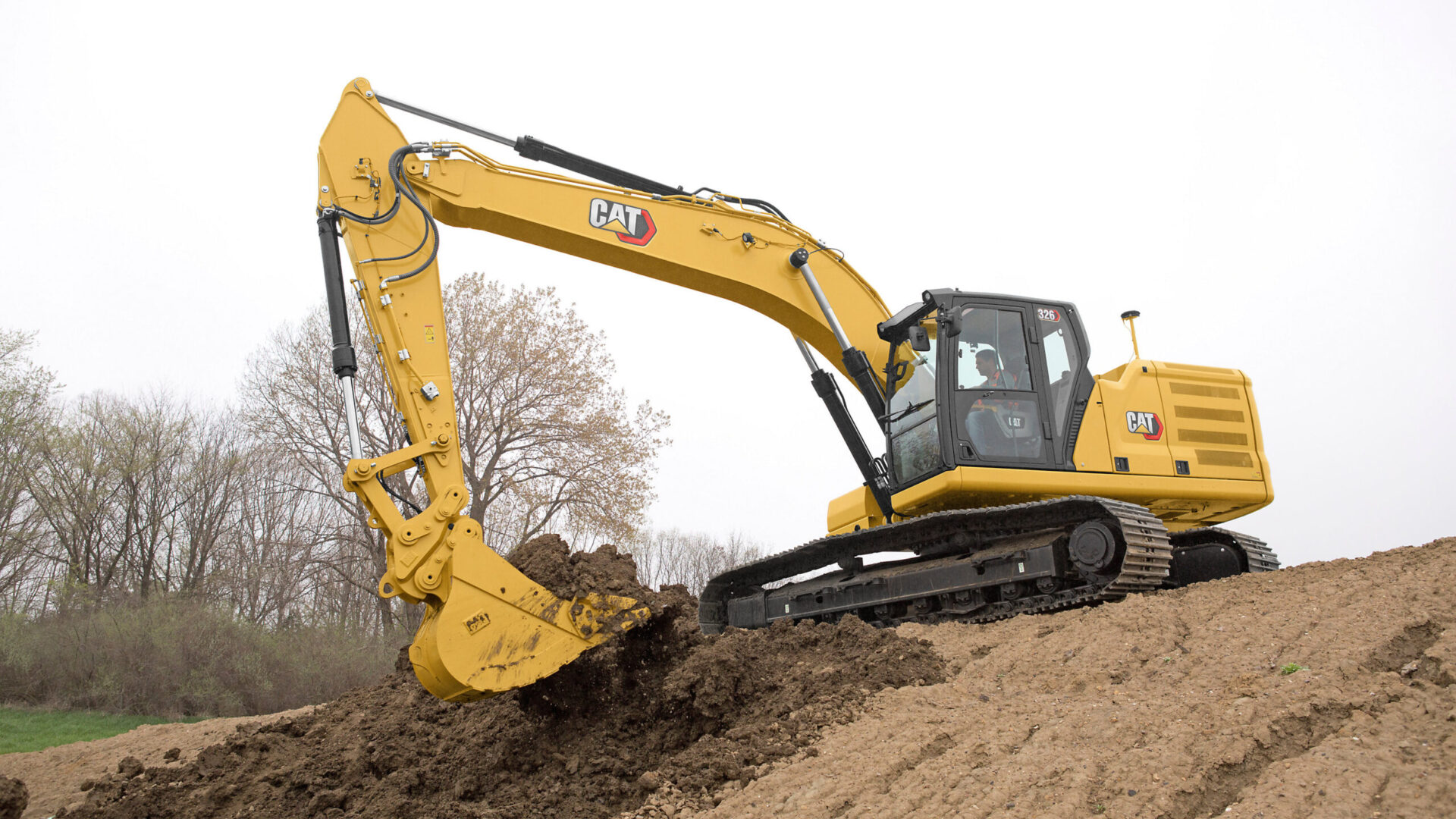 What is an Excavator Ticket and how to get it?
A compact excavator, also known as a mini excavator is a large piece of equipment, driven by an experienced operator, the excavator can be used for demolition or digging. Because these excavators are slightly smaller than other types of heavy equipment, they are usually used for small to medium-sized tasks.
Excavators are used in construction sites and you might be wondering if you should train for operating them and acquire your Excavator Ticket Brisbane to build a career out of them. This machine can make your job way easier and even harmless, but you need to understand what mini excavators are used for and what sorts of jobs they are a good match for.

Excavator Course Overview
The goal of Emerald's excavator course in Brisbane, "Conduct civil construction excavator operations " is to equip students with the knowledge and hands-on experience needed to operate excavators in a variety of national sectors, particularly the civil construction sector.
Small class sizes allow our highly qualified and knowledgeable trainers to give a thorough training programme; alternatively, subject to availability, we can offer group training at an off-site venue.
What our students will get from our courses
Identification of hazards, concerns with the environment, and necessary precautions pertaining to excavator operations

Australian norms and codes of conduct,

WHS regulations

Use a variety of attachments to operate an excavator.

Choose the proper excavator techniques, then use them.

routine operational checks before and after

Different attachments' characteristics, talents, and restrictions

protocols for shutdown and moving the excavator

identifying, documenting, and reporting errors

Keeping the excavator clean, maintaining it, and refuelling it

Personal protective equipment and emergency procedures

construction calculations

Manufacturers' needs and specifications
After Finishing Excavator Course Participants will have the ability to
Determine any dangers that may exist and any environmental problems, such as overhead electrical lines, the state of the earth, and the climate.

Use the required safeguards to stop potential risks from happening.

Utilise a variety of strategies to operate an excavator to carry out cutting, boxing, spreading, trench excavation, stockpiling, and site cleanup.

Choose and attach the proper attachment for the task at hand, such as a bucket, lifting equipment, compaction gear, or a rock breaker.

Recognise the excavator's and its attachments' capabilities and limits.

Conduct operational inspections before and after

Recognise the various soil types and methods of compaction used in civil construction.

Report damaged machinery and implement site measures to isolate them.

Move the excavator between locations while following the site traffic management guidelines

Effectively communicate with coworkers and all other office people, and make sure that communication tools like signs and barriers are in place.

Use mathematical calculations to calculate safe working loads

Interpret site details like blueprints and structural diagrams.
What Tasks are Performed Perfectly with Excavator? 
It's imperative to keep in mind that to operate an excavator in Australia, you will need to be well-trained in the acquisition of Excavator Ticket Brisbane. These machines are small, but they can be dangerous if you do not know how to use them. An expert can teach you how to use the controllers and maneuver the machine before you start your project.
One of the major benefits of using a mini excavator is that it brings immense power to a small space. Even in projects that do not afford much space for large equipment, a mini excavator can handle it with easiness. They have a small footprint but are very effective and can handle even the hardest tasks.

Who Drives the Excavator?
Mini excavators should be operated by someone who has obtained the required skills through training, understands how to effectively use them, and has acquired his Excavator Ticket Brisbane. While this machine is moderately small, in comparison with other construction machines. It is still very strong and can be hazardous if not used with skill.
Stay Safe While Operating Your Excavator!
If you or someone you know enjoys working around excavators, you would know that it is a dangerous business. Some construction workers die or get injured by these machines.
The three major causes of injury are being tapped over by the machine while not paying attention, being thumped by the boom or some other part of the machine, and being hit by a sudden quick-release of the bucket from the stick. Construction workers are also at risk of equipment rollovers and falling into trenches after an unexpected cave-in.
Many of the excavator injuries and deaths in the Australian construction industry could have been avoided by the use of safety equipment, and proper installation and routine maintenance of the machine.
And of course, you will gain all of the safety majors and skills you need during the training to acquire the excavator
Safety Recommendations While Operating Excavators:
Know the site. Before the excavator arrives on site, reach local utilities for the exact location of the overhead and the underground utilities. Do your best to keep the machine away from overhead power lines. Else, if you have to work nearby to power lines, know the OSHA guidelines for safe clearances.
Stay far from the trenches. Know the areas of trenches and other excavations placed on your worksite, and keep the machinery far from them.
Be Well Trained. All operators should be well-trained to maintain and operate their machines. New sites and different tasks may require additional Excavator Ticket Brisbane & training.
Check systems frequently. Operators should be well trained to check the apparatus to swiftly attach and detach a bucket from the excavator stick frequently, especially after an attachment has been added or removed. Failing to spot an error can cost a worker's life. This is why it is mandated for operators to have Excavator Ticket in Brisbane nowadays.
Label all controls. All machinery controllers ought to be clearly labelled in a large, easy-to-read print.
Know the load limits. Operators should not lift loads that exceed the machine's safe limits.
Operators' awareness. Every operator on the job site ought to be trained and aware of the machines' swing regions. Other operators should also know the excavator operators' visual range, where they can see, and the exact location of their blind spots. Before the machine fires up, the swinging region must be marked, whether with a rope or hazard tape, so that other operators can stay out of range.
Extra caution when hoisting. Operators should be trained to keep some distance away from the swing area when the machine is hoisting and to never stand close to a load, or under the boom, the arm, or the container.
Lower the container and turn off the engine before stepping away. Excavator operators should never leave the machine running.
These safety measures are taught in excavator licence, Brisbane. They are simple, low-tech, and practical common sense. However, following them every day on the job site can make the difference between life and death.
When do you need an Excavator Ticket?
Well, if you would like to become a state-certified excavator, you will need to undergo a training course to acquire an excavator licence in Brisbane. True enough that the training is going to be a further cost on your behalf. However, there are instances when the employer handles the training expenses. Moreover, some reputable business owners are willing to take on the Excavator Ticket Brisbane assessment costs.
You are quite lucky if you find an honest employer who promotes his employee's advancements. Even though comprehensive excavator training consumes money and time, many employers still like to have their personnel trained for a selected task like excavating. This way, they will reduce costs as compared to handling untrained personnel.
Summary
Do not make the mistake of viewing excavator training as an unnecessary cost. Instead, see it as a chance to find out new things, especially about excavation work. You will become a more skilled excavator operator and you will be in demand in major excavations once you have your Excavator certification. So, plough ahead and cash in on the excavator training that comes your way.