Course overview:
At Emerald, our Confined Spaces training will provide students with the skills and knowledge necessary to carry out work in various work environments, where space with limited entry is an issue such as storage tanks, pipes and any other confined space.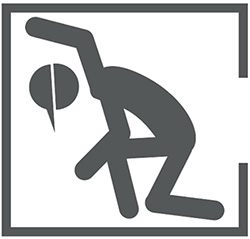 A confined space is an area with limited entry that can be enclosed or partially enclosed. It is not intended to be an area where peoplework especially for extended periods of time. Storage tanks, pressure vessels, pipes and sewers are all examples of confined spaces. The appropriate training is essential due to poor ventilation in such enclosed spaces, posing a great danger to workers.
Emerald have developed a very specific training plan with an emphasis on risk assessment and safety precautions. This will ensure all students possess a level of confidence necessary to work safely in spaces with limited entry.
Working in a confined space involves the planning and preparation of the task being carried out, performing the relevant work within a confined space, safely entering and exiting the space and finally carrying out the relevant housekeeping duties.
The training will be taught by our highly knowledgeable trainers through written and practical teachings at our onsite training facility in Brisbane. The course content will include, but is not limited to the following;
WHS legislation, Australian standards and codes of practice

Hazard identification and risk control methods

Confined space permit requirements

Entry and exit procedures of confined spaces

Capabilities and limitations of safety equipment

Communication in the workplace including written, verbal and visual communication

Emergency procedures and Personal protective equipment

Maintenance of tools and equipment

Isolation procedures for confined spaces and safety equipment
The successful candidate will have the ability to demonstrate the following;
Identify potential hazards associated with confined space entry and apply the necessary control measures to prevent such hazards from occurring

Carry out work in a variety of confined spaces such as storage tanks, pipes and sewers

Knowledgeable of the different permits needed for various confined spaces

Understand and apply safe work method statements and safe materials handling methods you can check our high risk work licence course

Choose the appropriate personal protective equipment such as breathing apparatuses for the task in hand

The use of atmospheric monitoring devices in confined spaces to detect harmful gases

Knowledgeable of the different gases and air contaminants and their effect on the body

Isolate confined space entry when applicable and report accordingly

Communicate effectively with all personnel in the workplace specifically the by-stander and ensure appropriate methods of communication such as signage and barriers are in place

Comply with all safety legislation, authorities and site procedures
All aspects of this course are vital in preparing students for the safe entry and exit into confined spaces such as storage tanks, vessels and sewers. Our detailed training plan developed by Emerald, will ensure you are confident in carrying out work in spaces with limited entry across many worksites meeting the highest safety standards and compliance within the industry.