Our Telehandler Training Program Details And Requirements.
Course overview:
The purpose of our telehandler licence in Brisbane "Conduct telescopic materials handler operations" is to provide students with the necessary skills and practical experience to safely operate a telehandler across many work environments in Australia. Our highly knowledgeable trainers at Emerald offer a detailed training plan in a small class setting, ensuring you get sufficient one-on-one training to successful complete the telehandler course.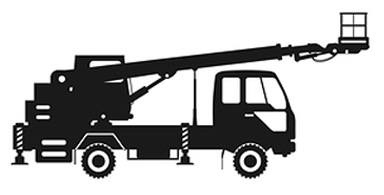 A telehandler is a machine with a telescopic boom, fitted with a lifting attachment that can extend forwards and upwards. A telehandler can have several different attachments on the end of the boom that may include a bucket, fork or winch, making it an extremely versatile lifting machine. There are two primary types of telehandlers, a non-rotating telehandler and a rotating telehandler where the structure can be slewed.
At Emerald, our training will give you the tools to efficiently plan and prepare a job for telehandler operations, conduct routine checks, operate a telehandler safely across many jobsites, fit and remove attachments, inspect and maintain the machine, relocate the telehandler to a designated location and finally keep a clear and hazard free work area and to get telehandler ticket.
All components of this course will be taught through written and practical teachings at our onsite training facility in Brisbane within easy access to the airport. The course material will include, but is not limited to the following;
Hazard identification, environmental issues and control measures

WHS legislation, Australian standards and site procedures

Routine operational checks and shutdown procedures

Operating techniques of a telehandler

Capabilities and limitations of various attachments

Cleaning and maintenance duties

Site documentation including job safety analyses and safe work method statements

Traffic management plans

Earthwork calculations

Written, verbal and visual communication methods
The successful candidate will have the ability to demonstrate the following;
Identify potential hazards in the workplace such as powerlines, uneven ground conditions, operator fatigue and weather conditions

Implement necessary risk control strategies to prevent hazards from reoccurring

Conduct before and after operational checks including controls and brakes to ensure the telehandler is in good working order

Operate a telehandler in a safe and efficient manner using the various techniques

Fit and remove multiple attachments and lifting gear

Maintain all plant and equipment, report any defects and isolate according to site procedures

Shut down the telehandler and prepare for relocation to a designated area

Implement an effective traffic management plan to isolate traffic

Workplace communication

Ability to ensure safe working load requirements and appropriate lifting gear are attached and in place

Effectively communicate with co-workers, supervisors and all other personnel in the workplace and ensure relevant methods of communication are adhered to when transferring loads.

Comply with all health and safety regulations and site policies and procedures
On successful completion of this course, you will be proficient in carrying out telescopichandler operations in many different working environments across the country.
Our highly skilled and knowledgeable trainers at Emerald will confidently prepare you for a variety of employment roles within the construction, mining, and agricultural industries.