Emerald training Solutions delivers a range of Industry Short Courses, some of our most popular courses can be seen below. Contact us today to enquire about a specific Industry Short Course.
Industry Short Course entry requirements:
While there are no specific entry requirements to complete Industry Short courses, we suggest learners are;
Able to read and write basic English

Be physically capable of working outdoors, on your feet for up to 6 hours

Minimum 16 years of age
Emerald Training Service also requires that all participants wear steel capped or safety boots on site, sun protection, hard hat, long sleeved shirt and long pants.
Information on refunds is detailed in the Student Handbook
Depending on the course and industry experience, courses are run over 1-5 days

Flexible start times
Delivery mode and location:
Workplace based; or

Classroom based in our simulated environment located in Brisbane.
Combination of classroom based and practical skills training
Written test

Practical skills demonstration
Upon successful completion, learner's will be issued with a Statement of Attainment relevant to the unit of competency completed.
RIIMPO317E Conduct Roller Operations
A civil construction roller is a compactor type engineering vehicle with a primary purpose of compacting a variety of construction materials including; soil, gravel, concrete, or asphalt in the construction of roads and foundations. A roller achieves compaction by one or a combination of compacting methods such as; Static weight, Kneading, Vibration and Impact. The course is designed to ensure you are able to demonstrate the required knowledge and skills in the unit of competency RIIMPO317E Conduct roller operations.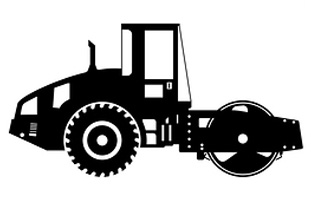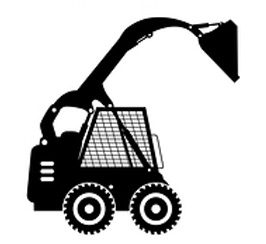 RIIMPO318E Conduct Civil Construction Skid Steer Operations
A skid steer loader is a versatile piece of equipment commonly used in landscaping, demolition, trenching, levelling and building and site development. it is an optimal machine for construction and landscape sites where manuverability, lifting capacity and accesibility are key factors in getting the job done. Completing this course will help you understand all aspects of the machine including, but not limited to; how the loader behaves in different kinds of terrains, use of attachments and planning and preparing your work to tackle any hazard you may encounter. The course is designed to give you all the tools you need to any industry where skid steer loader might be used and includes the latest requirements of the national standard in helping you obtain the nationally accredited unit of competency RIIMPO318E Conduct civil construction skid steer operations.
RIIMPO320E Conduct Civil Construction Excavator Operations
As an excavator operator you will need to work safely and economically by planning your work in accordance with site instructions and drawings. With an eye for detail and the ability to coordinate effectively with others on the worksite to avoid accidents an ensure high quality of work, Excavator operations commonly include digging trenches and excavations and filling materials on a truck. Excavators can also be used for demolition, rock breaking, lifting materials and landscaping. As an excavator operator you will be able to identify the limitations and capacities of different types of excavators and their attachments as well as take care of the equipment to ensure safety and lifespan of the machine. Our highly experienced trainers will take you through a high quality course which complies with the latest requirements of RIIMPO320E Conduct civil construction excavator operations.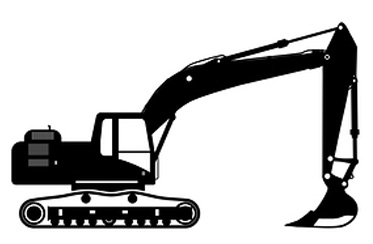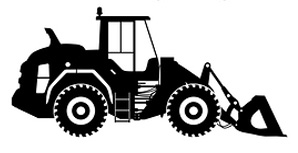 RIIMPO321E Conduct Civil Construction Wheeled Front End Loader Operations
A wheeled front end loader is a type of tractor with a front-mounted bucket connected to the end of two booms (arms) to scoop loose materials from the ground such as dirt, sand and gravel. Obtining your wheeled front en loader competency will allow you to safely operate the machine on a variety of sites including civil construction and demolition sites. The front end loader course is a competency-based training program that requires students to be trained to a level suitable to achieve all elements necessary of RIIMPO321E Conduct civil construction wheeled front end loader operations.
RIIHAN309E Conduct Telescopic Materials Handler Operations
Moving, lifting and reaching for materials are common operations in many industries, the telescopic materials handler is often the ideal for the job. Many risks and hazards need to be considered when using a telehandler, which is covered in the course. These range from the complexities of lifting loads in a variety of shapes and sizes attached to slings, moving the handler with a loaded bucket or gaining access to heights with a work platform attached to the arm. The course will prepare you to have the necessary knowledge and skills to operate a telehandler safely, identify the hazards and reduce the risks. Book now to gain the knowledge and skills requirements forRIIHAN309E Conduct telescopic materials handler operations.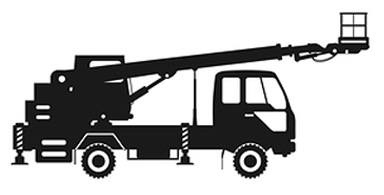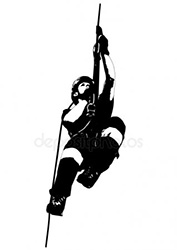 RIIWH204D Work Safely At Heights
Our Working at heights course is designed to train and prepare workers with the knowledge and skills to safely work in any height situation, primarily being aimed at general and civil construction, maintenance, mining or large factories where work is conducted, and the risk of falling is high. This course will provide you with the necessary skills and knowledge to undertake work at heights safely and competently, covering selection, inspection and safe use of equipment, risk management, and requirements of relevant Australian Standards, company procedures and legislation. Contact us today to book yourself into the next 1 day course to expand your knowledge and skills in meeting the requirements of RIIWHS204D Work safely at heights.
RIIWH202D Enter And Work In Confined Spaces
A confined space is defined as an enclosed or partially enclosed space such as a storage tank, pressure vessels, pipe, boilers and sewers. The importance of understanding your responsibilities and rights, as it has the real potential to be a dangerous activity. Whether you work in construction or maintenance, every employee and employer need to understand and adhere to the regulations designed to prevent accidents and injury. This 1 day course will give participants thenecessary skills and knowledge to safely and competently enter and work in confined spaces meeting the requirements of RIIWHS202D Enter and work in confined spaces