Course overview:
This qualification reflects the role of employees working in supervisory positions in civil construction. They perform tasks involving a broad range of varied activities most of which are complex and non-routine. They are responsible for the quantity and quality of the output of others, contribute to the development of technical solutions to non-routine problems and apply management plans to the workplace.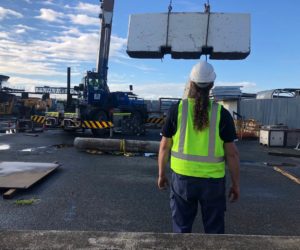 Call us for latest Price

Information on payment terms and conditions are located in the Student Handbook
While there are no entry requirements for this qualification, access to a suitable workplace is required.
Information on refunds is detailed in the Student Handbook
26 weeks to 2 years (dependent on experience)

Start any time
Workplace based

All learning is completed on the job under normal working conditions
Trainers visit the learner's workplace one day per week to conduct training and verify on the job development of skills and knowledge
Written test

Practical skills demonstration

Third party report
Upon successful completion, learner's will be issued with a qualification RII40720 Certificate IV in Civil Construction (Supervision)

Should a learner leave at any point during the course, a Statement of Attainment for successfully completed units of competency will be issued.
Students with prior industry experience may be eligible for Recognition of Prior Learning (RPL).

Students with prior Qualifications and/or Statements of attainment may be eligible for Credit Transfer (CT).