Course overview:
Our C2 crane course will provide you with the skills and knowledge necessary to operate a slewing mobile crane with a capacity of up to 20 tonnes. This training will allow you to work in many sectors across the country including the construction industry, mining and offshore drilling….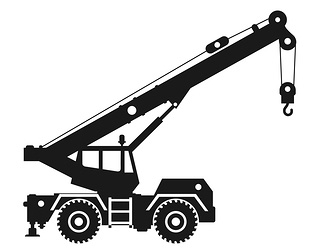 +More
A slewing crane is equipped with a boom or jib that can be rotated horizontally, however, it does not include a front-end loader, backhoe, excavator or any other earth moving machinery when configured for the operation of a crane. A slewing crane with a capacity up to 20 tonnes can include a non-slewing mobile crane with a capacity of over 3 tonnes, a reach stacker and a vehicle loading crane with a 10 metres tonne capacity.
This course will give students the ability to plan a job, conduct before and after operational checks, set up a crane, transfer and move loads safely and finally shut down and secure the crane according to procedures. All of this will be taught by our highly skilled trainers at our onsite training facility in Brisbane. The course material will include the following;
Hazard identification and risk control measures

Setting up a crane

Conducting before and after operational checks

Transferring loads using relevant crane movements

Load calculations

Shut down and isolation procedures of the crane

Capabilities and limitations of a slewing mobile crane with a capacity of 20 tonnes

Written, verbal and visual communication methods

WHS legislation, Australian standards and codes of practice relevant to crane activities with a capacity of 20 tonnes
On successful completion of this training, students will have the ability to conduct the following;
Identify hazards such as overhead hazards, ground suitability, environmental conditions and traffic.

Apply necessary control measures to reduce hazards in the workplace using the Hierarchy of Control

Conduct routine operational checks of the crane.

Setting up, positioning and stabilising a slewing mobile crane of up to 20 tonnes in a safe manner

Operate a slewing mobile crane with a capacity of 20 tonnes using relevant movements such as raising and lowering the boom, slewing and telescope

Shut down the crane and isolate faulty equipment according to site procedures

Estimating loads using mathematical calculations

Comply with relevant legislation, standards and site procedures regarding the operations of a slewing mobile crane with a capacity of 20 tonnes.

Document and maintain all worksite information in a compliant way

Communicate effectively in the workplace with co-workers and ensure appropriate communication techniques are adhered to such as two-way radios, hand signals and whistles.
The successful applicant will have the necessary skills and practical experience to safely operate a slewing mobile crane with a capacity of 20 tonnes across many worksites within Australia.
At Emerald, our highly skilled and qualified trainers will provide you with the confidence and support necessary to gain future employment in a variety of industries.
This course is a great stepping stone to up skill your training into operations with heavier tonne loads such as our C6 training and ticket in Brisbane where you have the ability to operate a slewing mobile crane with a capacity of 60 tonnes.
show less
Contact us for current prices. Information on payment terms and conditions are located in the Student Handbook
A person undertaking this unit must hold a current National High-Risk Work Licence (HRWL) to perform dogging or a certification for a specific VET course for HRWL to perform dogging. Work Health and Safety Queensland also requires:
Learners are able to read and write basic English

Be physically capable of working outdoors, on your feet for up to 6 hours

Minimum 18 years of age

Provide three forms of identification (including current photo ID)
Emerald Training Service also requires that all participants wear steel capped or safety boots on site, sun protection, hard hat, long sleeved shirt and long pants.
Information on refunds is detailed in the Student Handbook
Combination of classroom based and practical skills training at our simulated environment training yard located in Brisbane.
Written test

Practical skills demonstration

Calculations assessment
Upon successful completion, learner's will be issued with a Nationally recognised Statement of Attainment and Assessment Summary allowing you to apply for your High Risk Work Licence through Workplace Health and Safety Queensland (WHSQ)
RPL is not offered for this unit of competency as all learners are required by Work Health and Safety Queensland to complete mandated assessment