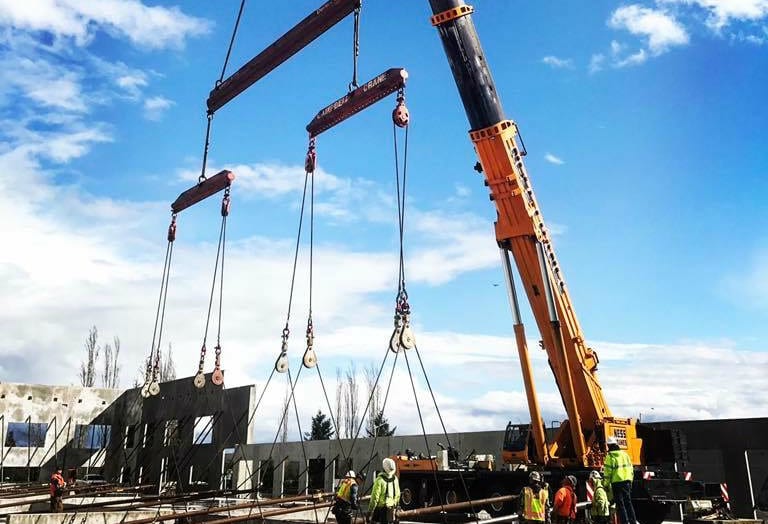 Get Started With Your Rigging Career
The Australian Development Industry
In Australia, the Australian development industry is an industry that is well-aware of the essence of riggers. The Australian development industry knows quite well that riggers make things happen.
What does a rigger do?
Professional riggers who have a valid Rigging Ticket in Brisbane are employed to perform all the rigging tasks on worksites. But what are these tasks? And what do operators who hold a valid Licence do?
In general, a rigger is an operator who is responsible for the assembling and dismantling of gear. The operators can perform a wide variety of different tasks. This depends on which industry they are working in.
Rigging industries
Each industry in which a rigger is necessary to have has its own different tasks for the professional operators.
Military industry
In the military industry, professional operators are responsible for a variety of military-related rigging tasks. This includes being responsible for the maintenance and setting up of equipment such as parachutes and airdrop equipment.
Theatre industry
In the theatre industry, operators performing rigging tasks are responsible for the management of the stage set pieces. In addition, they are responsible for moving props and the change of production scenes. However, these operators need to prove they are capable of performing such tasks. This is particularly through holding a valid Rigging Licence.
Marine industry
Operators are responsible for the tasks related to marine equipment. This includes being responsible for the setting up of the equipment pieces that are necessary for maintaining the ship's functioning. Such equipment includes ropes, pulleys, winches and cables.
Heavy construction industry
There are also relevant necessary tasks for the riggers in the heavy construction industry. First, the most common construction industries where riggers are necessary to be available are the oil and mining industries. Riggers in these industries are called rig technicians.
Oil industry
In the oil industry, rig technicians who are the operators with a Rigging ticket Brisbane are responsible for several tasks. This includes being responsible for the attachment of heavy machinery pieces. In addition, they are responsible for connecting parts with each other. Moreover, rig technicians use bolts and clamps to anchor pieces to fixed structures. Furthermore, operators are in charge of the control and management of all the machinery moments during its operation.
Mining industry
For the setting up of scaffolding and the assembling of the equipment. During shutdown and mobilization, operators holding a Rigging ticket Brisbane assist with the equipment's safe tear-down and make sure it is all put back together safely at the resumption of the operations.
Other heavy construction duties for operators
Riggers are able to perform other heavy construction tasks. This includes working with cranes and setting up the pulleys and the cable systems. The pulleys and the cable systems are used for the movement of large and heavy objects.
More to know about rigging worksites
Worksites are the biggest reason why you need to obtain a professional Rigging Licence Brisbane to work as a rigger.
Busy Seasons
This is because riggers work in many locations across the world. Accordingly, riggers need to travel a lot. In addition, it has some busy seasons. There are seasons in the year when the rigging work would be much more and very occupied than at other times of the year. Therefore, riggers might need to work more shifts.
Weather conditions
Rigging weather conditions are not very ideal. This is because riggers work outdoors a lot. Therefore, if riggers are working in remote places, they may be exposed to extreme weather conditions.
Worksite environment
In addition, the rigging environment can expose riggers to several environmental dangers. This is because of the loudness and dirtiness of the drilling rigs. In addition, the worksite can have hazardous chemicals.
Hence, rigging is a job that needs skilful training and professional qualification. Therefore, it is necessary to obtain a licence in Brisbane prior to working as a rigger.
Rigging Licence in Brisbane
There are several categories of the Licence. Include the basic one, the intermediate and the advanced one. Only riggers who have suitable qualifications are eligible to obtain either of the three categories of the rigging ticket Brisbane. This is because only such eligible riggers can prove they have the competency, the necessary skills and the correct training to perform the tasks. Hence, they would be an ideal choice to hold the ticket and set off to work in the industry.
Basic Licence
With the basic Rigging Licence Brisbane, riggers are able to perform the following duties:
Dogging tasks
Erection of the structural steel
Placing the precast concrete members of the structure
Performing safety nets and static lines
Operating work involving certain hoists
Doing work involving mast climbers
Working with cantilevered crane loading platforms
Intermediate Licence
Operators holding the intermediate Rigging Licence Brisbane are capable of doing the following tasks:
Operating work involving all hoists
Rigging cranes, conveyors, dredgers and excavators
Demolishing structures or plants
Doing dual lifts
Advanced Licence
As for riggers who have an advanced Rigging Licence Brisbane, they are able to perform all the advanced tasks. However, they have to have at least passed one of 3 certificates.
These include either the Dogging Licence, the basic one or the intermediate one Licence Brisbane. Following obtaining the advanced Licence in Brisbane, riggers will be able to successfully perform several advanced tasks. These include:
Being able to do all the tasks that intermediate riggers are capable of doing
Rigging gin poles and shear legs
Flying of foxes and cableways
Hence, before applying for the ticket, you must be aware of which category you are qualified for.
A beginner Guide To Start
Firstly, basic rigging training is the first step to a prosperous career. Completing the CPCCLRG3001A Licence to perform at a basic level would allow an operator to achieve an industry-approved certification. This would place them on a path to an impressive and rewarding career. The idea of basic training is to give sufficient knowledge and abilities to perform basic tasks safely. Secondly, when an operator is competent in basic rigging, the normal progression is to complete training and evaluation for the CPCCLRG3002A Licence to have an intermediate level. Then, to complete the rigging trio, those who have shown competency for the former levels can choose to proceed with the CPCCLRG4001A Licence to complete the rigging advanced level.
Classes prior to obtaining the Ticket
Before obtaining the Rigging Ticket Brisbane, you need to undertake the classes. This is in order to provide you with adequate training prior to obtaining the rigging licence in Brisbane. There is a wide range of rigging classes that many organizations provide in Brisbane. However, since the activity is considered a 'high risk work' activity, you need to undertake the correct preparation and evaluation. In addition, you need to do so through an industry-recognized high risk work organization.
What To Look For In a Rigging Trainer?
When looking for rigging programs, one should look for a registered training organization that offers its training within a small size of classes. Thus, this ensures that the training provider prioritizes the quality of training over quantity. In addition, you need to look for a rigging training programme that meets Australian safety standards. Furthermore, it must be a training program that covers comprehensive lifting applications and the installation and use of equipment. Moreover, it should be a training program that instructs students on hazard recognition, risk control methods and height safety methods.