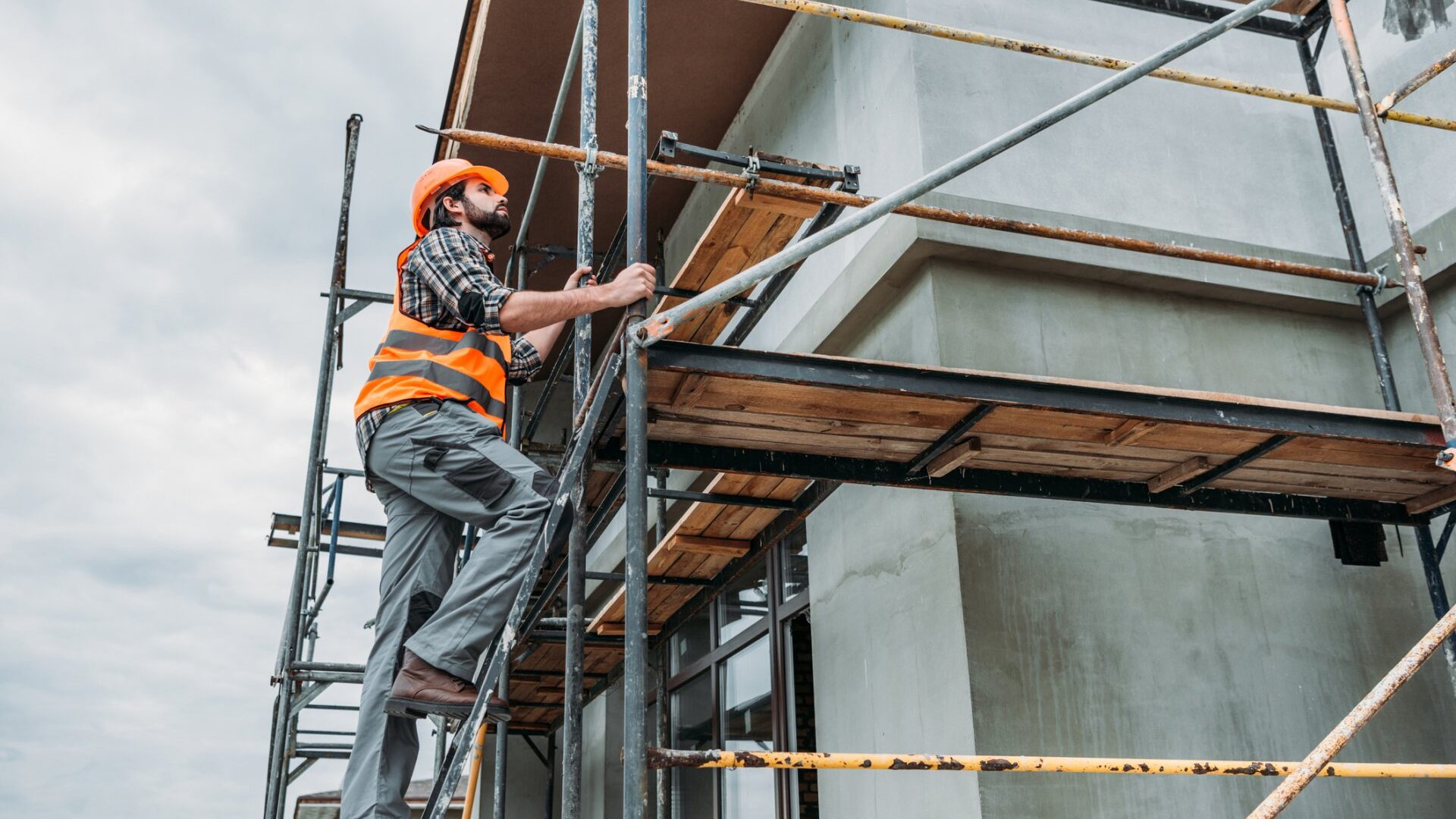 This Article Will Walk You Through Everything Regarding The High-Risk Scaffolding Ticket Brisbane.
Construction is thought to be one of the riskiest types of work in many places, and workplace health and safety are the utmost priority for many building and construction organizations when considering their work activities and the health of their workers.
Falls from heights continue to be the leading cause of injury for the construction sector, and anyone who is required to work at heights is expected to have some form of protection to lower their risk of falling.
Handling the risk of falls in the construction area is the responsibility of the Person Conducting a business or undertaking (PCBU) who has certain obligations following the Workplace Health and Safety (WHS) Regulations to manage the potential risks of falls by a person from one level to another. In addition to the requirements to:
Ensure, so far as is fairly practicable, that any work that has the risk of a fall is carried out on a solid construction
Provide secure means of access in and out of the workplace
Minimize the potential of falls and incidents so far as is fairly practicable by providing fall prevention precautions, work positioning systems, and fall arrest systems.
What is Scaffolding Licence?
Scaffolds are temporary constructions that are specifically erected to support ease of access or working platforms that can hold people and/or equipment during the construction or maintenance of buildings and other structures. Scaffolds can also be free-standing, but more than often scaffolds are fixed to a building or another structure. The main purpose of a properly functioning scaffold is to provide a secure place of work with proper access to the sort of work that is being conducted.
Scaffolds are mainly used in construction so that workers can have a safe, stable platform on which to work when work cannot be typically done at ground levels or on a completely finished floor. Scaffolding activities should be carefully outlined before work starts so that they can be carried out securely. The planning includes identifying the potential hazards, assessing the risks, and determining the appropriate precaution measures in alignment with all relevant people involved in the work. Those include the principal contractor, the scaffolding contractor, the designers, and the mobile plant workers.
The Machine activities?
The act of installing, erecting, and constructing a safe, secure, and reliable scaffold is crucial to the safety of all the workers involved, and many scaffolding organizations will pay huge rates to obtain qualified staff with the highest-ranking nationally recognised Scaffolding Ticket Brisbane. Obtaining a qualified safety-conscious and skilled team of scaffolders will allow the scaffolding organization to acquire major construction and building jobs by competing on outstanding health and safety records, which is something that is always appreciated by construction businesses.
The scaffolder is very much an essential participant on any construction site. If there are any hold-ups or delays on the part of the scaffolder, everything else will fall behind schedule. Therefore, anyone that aims to erect a scaffold ought to have the right qualifications, skillset, and knowledge to get the job done securely, accurately, and on time.
In Australia, there are general guidelines for erecting scaffolds that can provide the necessary information for the persons conducting a business or undertaking (PCBU) regarding how to manage the high-risk work of scaffolding and the associated hazards at the workplace.
Required Training For a Scaffolding Licence in Brisbane
As previously mentioned, in Brisbane there are general guidelines for erecting scaffolds that provide essential information for persons conducting a business or undertaking (PCBU) on how to conduct high-risk work and the associated hazards at the workplace.
Before a worker can start any scaffolding job, they must be the holder of a high-risk work Scaffolding Ticket Brisbane for the appropriate level of scaffolding activity they wish to conduct. These include basic level, intermediate level, and advanced level, and each of these consists of specifically related results, based on the level of training required.
Before any worker can apply to get the National High-Risk Work Scaffolding Licence (HRW), a Registered Training Organisation (RTO) has to assess the quality of their training, skills, and knowledge using relevant 'assessment instruments' under real workplace conditions.
When a student achieves competency for the level of training they applied for, they can then make an application for the HRW class. HRW Licence is issued by the regulatory body in the State where the Ticket w0as gained; For example, Workplace Health and Safety in Brisbane.
How to acquire a basic Scaffolding Ticket in Brisbane?
The profession of Scaffolding allows construction workers to operate safely and confidently at heights. Also, they are even easier to construct and dismantle fast without jeopardizing workplace safety. There are several training programs. These training courses could be considered by construction workers from the CPCCLSF2001A permit to erect, modify and dismantle the basic level through to the CPCCLSF4001A Licence to construct, alter and disassemble scaffolding advanced level (SA). Further training is available for swing staging users, swing staging installers, and scaffolding administrators. All training programs in Brisbane have been developed to give the required abilities and methods to install and work on scaffolding constructions safely. Also, to provide potential operators with a Scaffolding Licence in Brisbane.
Training requirements throughout Australia
Training and evaluation for all CPC08 National High-Risk Licence units now have particular equipment requirements. For any High-Risk Work training and evaluation that is to be administered in a controlled setting. Furthermore, instructors and assessors must now accommodate all trainees with the suitable means to efficiently demonstrate hazard identification and perform appropriate measures.
Basic scaffolding training and assessment
The provision of the CPCCLSF2001A Licence to erect, modify and disassemble Ticket basic level training course is to give the necessary knowledge and abilities to work with scaffolding constructions safely and efficiently. Also, the following list of necessary equipment and compulsory materials must be made available for each specific task during the training and evaluation of trainees.
Equipment for basic Training
Examine and use a safety harness/fall restraint system (static line)
Place and remove a cantilevered materials hoist
Assemble and disassemble three (3) models of scaffolds
A wide spectrum of scaffolding components including equipment that complies with the demands of the relevant state/territory legislation.
What to look for when you start your Scaffolding Training
When choosing to train for any High-Risk Work Ticket, make sure to choose a reliable Registered Training Organisation (RTO) that is an acknowledged leader for their instruction and assessment results. Choose to train with a Registered Training Organisation (RTO) that has opted to accommodate smaller class sizes for High-Risk Work Scaffolding Licence Brisbane. Also, the training organization has to prove to have taken an effort to provide the necessary conditions for training and assessment.
You have to choose quality over quantity and make sure to ask if the training you receive includes all Australian safety specifications, extensive lifting applications, construction and use of equipment, hazard identification, and risk control techniques. As well as height safety arrangements – all while sustaining regulatory compliance.