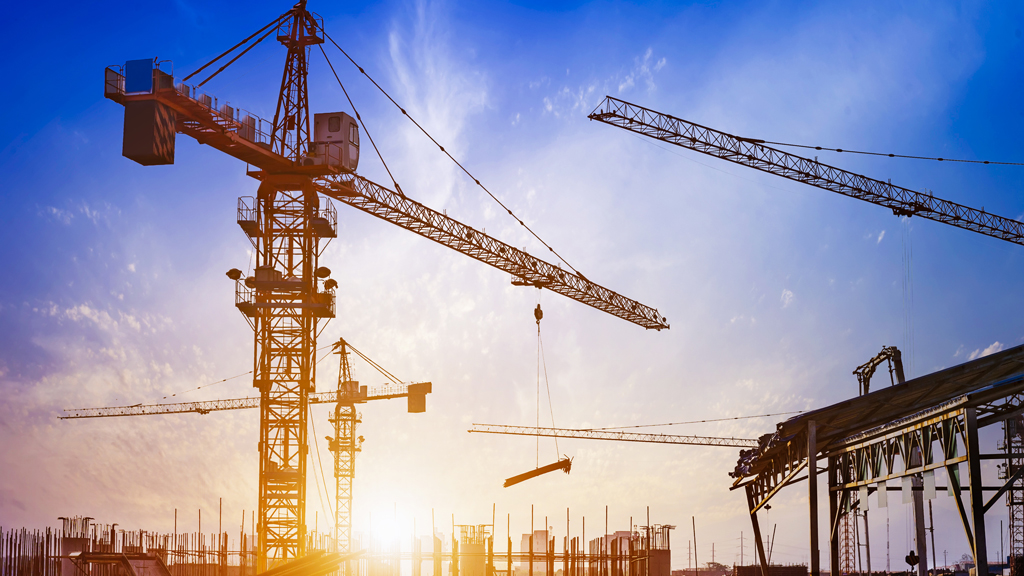 Are you Considering a Career in Crane Operations? This Article Will Be Your Guide!
The first thing you should know is that operating Cranes requires a crane ticket in Brisbane due to their danger and potential hazards.
Let's Start By Exploring the Machine
Cranes are heavy-duty machines that are usually equipped with suspended cables and strong ropes. These cables are used to lift and lower heavy objects that are seemingly impossible to carry manually. Cranes are important in various industrial needs such as the production of movies, machine fabrication, mining oil, and building constructions. You should know that their multiple uses mandate their operators to have Crane Licence Brisbane.
The global need for moving and hoisting heavy loads and materials has led to the invention of various types of cranes. Some are mounted on trucks, and there are crawlers and all-terrain ones. Each of these requires a specific Licence to operate.
Consider Each Type of Cranes
Trucks are very convenient when it comes to moving cranes to different places. These types of equipment are usually used in the construction of bridges and buildings.
The Crawlers are stable and can move heavy objects. They can work at any workplace. However, they demand to be dismantled to ease their transportation. You should know that Crawlers are expensive because they are heavy and very durable.
The all-terrain vehicles are the ideal pick for both industrial jobs and off-road construction. They are not limited to using public roads. Forklifts are a perfect example of all-terrain vehicles; they have a load capacity of 1200tons.
Cranes Spare Parts
When searching for a crane to buy, it is a good idea to do prior research. Some of the aspects you should consider are; where you are going to utilize it, the price of the equipment, and the availability of its parts.
If you are using a good working place terrain, the machine will probably not be prone to many mechanical issues. Especially if you have had a good Crane Training. However, you should know the price, compare different manufacturers' or even call their sales agents.
Why is Crane Maintenance Important?
Routine crane maintenance and change of its parts greatly improve its efficiency and overall durability. This is one of the very first things you learn in Crane Training. Some of the crane parts can be easily changed by the crane owner. All you require is the right tools and a manual if possible. However, in the case of a great mechanical issue, it is advisable to contact the manufacturers.
Cranes Safety Training
These machines are prone to catastrophic incidents. One has to be willing to invest in the Crane course before operation. This is why most of the construction site owners require operators to have a Crane Ticket Brisbane.
Should You Consider a Career in Crane Operations?
Nowadays, the willingness to switch from one career to another is not a sign of an indecisive mind, but a practical one. Jobs are disappearing and reappearing at will, and a successful person needs to adapt. However, some jobs are about more than just switching business clothes or putting on some flair. Some jobs require additional training. One of those jobs is a crane operator.
Is Crane Licence Important?
Crane Ticket Brisbane may not be something that an ordinary person would think about getting into. But the opportunities are there and they are very rewarding.
On-the-Job Training for Crane Operators
The good news is that several companies will pay for the crane licence training if you want to learn, and will even pay for the certification. However, oftentimes these will be on union sites, which may have rules regarding seniority. Still, younger guys can be trained, even if they do not get to go up on those jobs for years.
If a person is not lucky enough to be employed by a construction company when they decide that they want to operate a crane, that person may have to pay for the crane ticket training and certification on their own.
Given what is at stake, getting a reputable trainer is very important. Also talking to crane operators currently working in the field is a good idea. For those who are shy about hanging around construction sites, the Internet provides a forum for almost every profession and group. You may not find somebody from your area, but you may find somebody who can point you in the right direction.
Crane Operations Is Rewarding Career
Crane Licence in Brisbane training is a specialty field that offers very good rewards and an exciting job for those with the skills. It is a prime field to get into with stimulus jobs on the way, which makes an investment in learning how to operate these machines well worth it.
What About the Licence?
Picture this scenario; you have discovered that you need to get a Crane Ticket Brisbane due to the new regulations put in by the new persons conducting a business or undertaking (PCBU). You have for a long while now been itching to get one because this may be a decent field for you to really seek after. In order to do that, however, you discover that you have to guarantee that you can get the necessary training before applying for your licence in Brisbane.
Let us fill you in on all the necessary details for applying for Cranes Training in Brisbane
So, How to Get a Crane Licence in Brisbane?
First, you have to understand what are the things that you need to do to go through the process effectively. It ought not to be that difficult as long as you get the correct Crane Ticket in Brisbane and pay attention to every one of the things that you are being instructed on. This way, when you get tested later on., you can guarantee to get a good grade easily.
Obviously, understanding the things you should be getting ready for should help impressively as well.
Let us discuss the aspects you have to consider in order to earn your accreditation for Crane Operation
Suitable Crane Training &Ticket
Get the correct Crane Training. You need to build up your abilities before pursuing the steps engaged with getting your Ticket. Just because you have some information on how these pieces of equipment function, does not simply imply that this would be sufficient to get your licence. You will have to additionally know more information and gain some on-site training so that you can qualify for the ticket assessment in Brisbane.
Trustworthy Training Organizations
Know the names of the various trustworthy organizations that are offering their Crane licence Brisbane services in your general vicinity. You need to know everything about the providers that are offering these Crane licensing programs. You need to find ones you can trust and can go to training with in order to get outfitted with the appropriate crane information needed in this field. Despite the fact that there are numerous potential choices for you these days, it is still suggested that you pick the most dependable ones with past testimonials.
Training Programs
You should also know the various licence programs that are being offered by these organizations in order to understand which one would be ideal for your line of work. You should be certain that what they have to offer is not simply something that you are interested in, but also something that has the practical benefit of earning you your Ticket in Brisbane that is suitable in your field of work.
Cost
You need to know the expenses that you should cover as well. There might be a handling charge for you to pay while getting the Crane operation assessment. On the off chance that you are not very sure of these exact figures, contact the government official who is appointed to supervise these training organizations. At that point, you can be certain that you are being charged fairly.
Learn more about how much does a crane operator make
The Process of Getting a Crane Ticket
You also need to know what is expected of you in order to guarantee to pass your Crane Ticket. There are explicit units of training that you may have to qualify for before taking the assessment. Moreover, there is a certain number of hours in the crane field training that you need to effectively cover before you are authorized to take the crane test. By doing this, you can be certain that your application process is much simpler.