November 14, 2021
Posted by:

emerald

Category:

Crane
Heading to start a new career as a crane operator? Being a crane specialist in Brisbane comes with a lot of promising career opportunities. What would even be your gateway to a splendid career is having the necessary skills and all that it takes to be a crane operator. This includes having professional training prior to starting your career and obtaining a crane operator certification in Brisbane. After fulfilling such necessary requirements, you would be able to have a successful career as a crane driver with good pay! The first thing you need to know besides the necessary requirements about the crane work field is how much a crane specialist earns. 
How much does a crane operator make?
In Australia, a crane operator would averagely earn AU$38.61 as an hourly rate. This amounts to AU$92,666 annually. Is this good pay? Absolutely yes! This salary is at least 37% more than the average earning all over Australia. An average salary in Australia is about AU$24,806 less. However, this aforementioned hourly rate is not the final rate as there are several different factors that you're earning as a crane operator might depend on. This includes:
The type of crane job: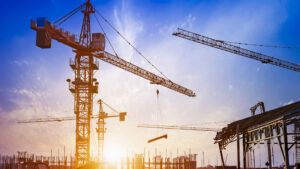 There are several different types of crane operator jobs. This includes the offshore crane operator job, the tower crane specialist job, the construction crane operator job, the mobile crane operator job, and the overhead crane operator job. Accordingly, the average hourly rate differs from one crane operator job to another. For instance, the offshore crane operator job has the highest hourly rate pay amounting to AU$59.90 per hour. Second in place is the tower crane operator job which has an hourly rate pay of AU$40.50 per hour. 
On the contrary, the overhead crane operator job has the lowest hourly rate pay among all the different types of crane operator jobs. An overhead crane operator would averagely get AU$29.30 per hour.
Being a starter 
Are you a starter in the crane working field? A crane specialist who is still a beginner in the crane work field is expected to get paid less than other crane specialists. A crane operator who has just started their career would averagely get an hourly rate pay of AU$19.89 and an annual salary of around AU$50,000.
learn more about how much does it cost to become a crane certified
It depends on how long your experience is 
One important factor which your salary as a crane specialist might depend on is the level of your experience. The longer the duration of your experience in operating cranes, the higher your salary would be. For instance, crane specialists with a 3-year of experience or less are expected to get paid an annual salary of less than AU$90,000. The average salary in the crane operation field refers to the salary that a crane operator with 4-5 years of experience would earn. This is around AU$90,000 annually. Having years of experience longer than an average crane operator would have would secure you a much higher salary. For instance, a crane operator whose work experience is more than 20 years would earn around AU$110,000 annually!