November 15, 2021
Posted by:

emerald

Category:

forklift
Becoming a forklift operator in Brisbane is a rewarding choice of a career. More importantly, its requirements are very simple to meet. All you need to do is sign up for the Forklift Course in Brisbane and obtain the ticket. Obtaining professional training will equip you with all the relevant knowledge you need to know before starting your career. It will also teach you how to safely operate a forklift. In addition, it will make sure you acquire all the necessary skills that would enable you to successfully carry out the work tasks. Earning it would make you a certified forklift operator. After fulfilling the requirements, you can have different career options to choose from. Being a forklift operator is not the only option you have as a job. Other career options include:
Supervision
Being a forklift operator does not mean your only task would be operating the forklift. You could become a supervisor to supervise the conduction of other related tasks. This includes supervising the other personnel and employees on the worksite. Supervising them would mean you would be tracking the conduct of their work tasks. If you think you have the eligible skills for supervision, this job is for you!
Management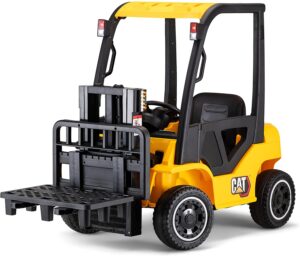 Another career opportunity for people working in this field is forklift management. You would be responsible for allocating the resources for the proper and the eligible purposes. These resources include money, employees and the duration necessary for each work task. Hence, you could be in charge of the employment status of the employees. In other words, you could be in charge of selecting the eligible people to get employed. You could also be in charge of promoting or even suspending employees based on the work criteria of your employer. 
You could be a technician 
Becoming a technician of forklifts is also another career option you could go for after becoming a certified operator. For this job, you would have to examine the forklifts to make sure they are functioning well. You would also have to handle the relevant equipment and keep in contact with their suppliers. However, this job requires a good knowledge of technology. Therefore, you have to make sure you have the relevant technological skills for this job. 
Own a forklift business
Another outstanding career opportunity for a forklift operator is owning their own business. You could have your own business in which you could sell forklifts. Being an operator already, you would be able to handle the customers and address all their forklifting questions. 
Becoming a foreman
You could also become a foreman. A forman is a project leader on the worksite. For this role, you would be the one in chief to guide the other workers in the project you would be working. In addition, you would be a means of communication between them and the managers.