March 24, 2023
Posted by:

emerald

Category:

Skid steer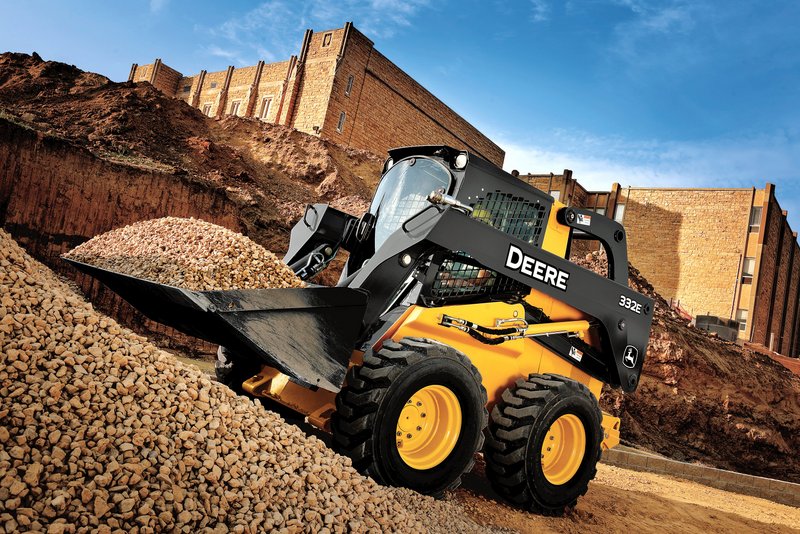 Skid steers are machines that are mainly used in digging. However, they can be easily attached to a wide range of attachments. This feature enables skid steers to be used for a wide range of purposes. These include but are not limited to,: 
Snow clearing 
Skid steers can be attached to buckets, and are therefore, capable of being used in clearing snow. However, when it comes to heavy snowfall conditions, other attachments like snow blades and snow blowers can be attached to the skid steers to clear the snow. 
Excavating
You can also use skid steers in excavating if you attach it to the relevant attachments. Attachments like rippers, trenchers, tillers and wheel saws can be attached to skid steers, enabling skid steers to be used in excavating.
Landscape tasks
There are also attachments like stump grinders, wood chippers, tree spades and trench-digging attachments that can be attached to skid steers and that make skid steers eligible to use to perform landscape tasks.
Digging 
Another use of skid steers is digging. This is because skid steers can be attached to a wide range of digging attachments than enable skid steers to be used in digging. These attachments include, but are not limited to, trench-diggers, backhoes and augers. 
Skid steers come in different sizes
This is one of the reasons why skid steers are very convenient. They come in a variety of sizes, making them suitable for a wide range of worksite sizes. 
Small-frame skid steers
These are small skid steers that are also light and very convenient for narrow and small worksites. 
Medium-frame skid steers
These are medium-sized skid steers. The reason why they are convenient is because they can be attached to several attachments like backhoes and diggers. Therefore, if the actual big-sized backhoe or digger cannot fit in the much smaller worksite, using smaller attachments of backhoes and diggers and attaching them to the medium-frame skid steers will be more convenient.
Large-frame skid steers
These are large-sized skid steers that can be used for major work tasks like major excavation and major demolition tasks.
Why do you need to be well-trained to operate a skid steer?
It is important to have adequate training prior to starting a career in operating skid steers. This is because: 
Adequate background in skid steers is required 
To become a skid steer operator, you need to have adequate background and knowledge of what skid steers are, their uses, their features, how to operate them, how to conduct their relevant tasks and many more. 
The relevant skills are required
To be able to know how to operate a skid steer and accomplish its relevant work tasks in the right manner, you need to acquire the relevant skills and experience. The relevant skid steer training and ticket in Brisbane will certainly equip you with all the skills you need. 
It is dangerous so safety measures are required
Operating skid steers comes with its own dangers and hazards. According to WorkSafe Queensland, 2021 has witnessed two major skid steer accidents, one of which ended up with a fatality as an operator was fatally struck by the skid steer and second of which has caused head lacerations to an operator. In general, skid steer accidents can happen and they could either be fatal or lead to serious injuries. Many of the hazards related to skid steers include the skid steers tipping over, having this fall on operators, collisions and the ejection of the operators out of the skid steers. This is why it is important to be fully trained on all the safety measures necessary to be taken and implemented when operating a skid steer. 
Skid Steer Training
Signing up for a skid steer training course in Brisbane will make you fully qualified for the skid steer operator job. Through the course, you will obtain the necessary training that will equip you with the relevant skills, experience and knowledge required for the job. It will also teach you how to operate a skid steer and will also teach you all you need to know about the safety measures required to be implemented when operating a skid steer and how to implement them.