March 24, 2023
Posted by:

emerald

Category:

EWP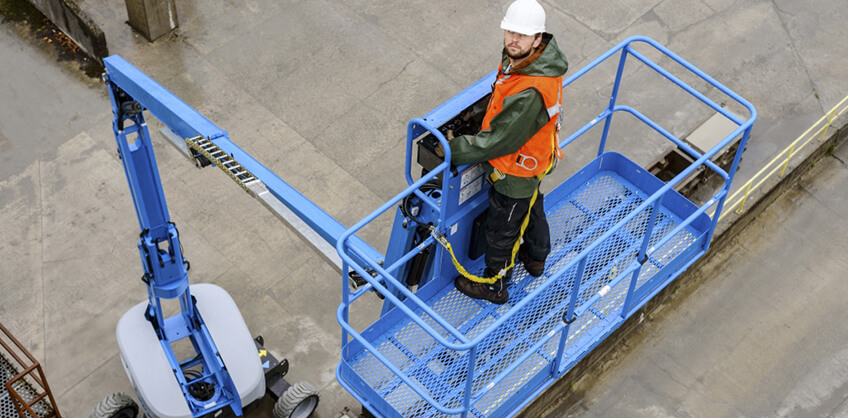 An EWP refers to the Elevated Work Platform. This is a machinery that is highly on demand in various worksites across Australia. An EWP is used to lift people up and down, and therefore, is required on many worksites. This is because many worksite tasks require reaching high heights that workers can not normally reach on their own. An EWP, however, is able to help them reach those heights that they are unable to reach by simply lifting them up. 
Types of EWPs
EWPs can come in different capacities and features, and therefore, they come in various types. Types of EWPs include:
Scissor Lift EWPs, which do not just have the capability of lifting people up and down, but also, have the capability of movement extension and folding.

Self-propelled Boom Lift EWPs, which can be used on a flat surface and even a firm one.

Trailer Lift EWPs, which can be towed easily and which have stabilisers that can be easily adjusted. 

Truck or Vehicle Mounted Lift EWPs, which can be used as a vehicle and can be road-registered. 

Telehandler EWPs, which have got the very important feature of being easily attached to a wide range of attachments. This enables them to have a variety of uses to be used for.

Vertical Mast Lift EWPs, which have telescoping masts and are mainly used on flat surfaces. 
Safely handling an EWP
Handling and operating an EWP come with its own work risks and hazards. According to Safe Work Australia, there have been 9 EWP-related deaths and 335 EWP-related workers' compensation claims during the 2015-2019 period. This is why it is very crucial to make sure that an EWP operator is very highly qualified for the job. Accordingly, Safe Work Australia has provided a very insightful safety guide to help EWP operators and worksite employers and employees handle an EWP in a safe manner and avoid EWP-related accidents. This includes:
Consulting worksite workers
Worksite workers need to be consulted on a variety of important measures. These include, but are not limited to,:
Identification of EWP-related hazards and risks.

Improvement of the control measures taken for the protection of worksite workers against EWP-related risks. 

The necessary processes required to resolve EWP-related health and safety issues.

The necessary processes required to monitor the workplace conditions.
Having the capability to implement the risk management process
It is important as an EWP operator that you are able to implement the necessary risk management process on the worksite. This process mainly consists of:
The ability to identify potential hazards.

 The ability of assessing the risks of the identified potential hazards. Being capable to do so will help you get an insight of the extent of harm an identified hazard could potentially cause.

Taking the necessary risk control measures.

Reviewing the hazard and control measures taken.
Having the required licence 
Operating Boom EWPs that have booms that are 11m in length or more require that you obtain an EWP training course and ticket before handling them. However, there are also exceptions for not obtaining the licence.
Inspections and inspection records
It is necessary that you conduct regular inspections while following the EWP manufacturer's instructions. This is to make sure that the EWP undergoes continuous maintenance and is eligible for use. More importantly, you must be able to record and document all the details of the EWP inspections and maintenance carried out. Details necessary to be documented include, but are not limited to,: 
EWP design with/without its registration.

The available EWP design drawings and calculations.

All the data, methods and results of the EWP tests carried out.

Compliance statements.

Details of the required maintenance, repairs or adjustments carried out.

Details of the risk assessor and the results of the risk assessments.
Emergency plans
It is necessary to have an emergency plan in place to implement anytime the worksite encounters an EWP-related emergency. As an EWP operator, you must be able to implement the emergency plan. You also must be aware of what emergency services to contact in such situations. 
The right choice of EWP
You must be able to choose the right type of EWP compatible with the type of work tasks required. 
EWP registration
Some types of EWPs require registration prior to their use on worksites. This is why, in this case, it is necessary for you to confirm with the EWP manufacturer the EWP design's registration, registration number and registration certificate.
Implementation of the necessary measures to avoid collisions
These are measures that you must be well-trained to implement. They are measures that include, but are not limited to, removing physical barriers and using spotters.
Implementation of safety checks prior to the use of the EWP
Before starting operating the EWP to perform the necessary relevant tasks, it is important that you double check the EWP is safe to use through conducting a series of EWP safety checks before using it.
Falls from heights
There are some measures that should be taken and that you should be familiar with to decrease the risk of workers falling from heights when using EWPs. These include, but are not limited to, having edge protection systems and fall-arrest harness systems put in place. 
Work and Health Safety, Queensland
As you may be well-aware, states can have their own specific legislations. When it comes to Queensland, some work and safety instructions include, but are not limited to,: 
Having adequate training as an EWP operator.

Being aware that EWP controls can differ from one EWP type to another. This is why you must be familiar with some matters including the operator's manual and the safety devices that are compatible with the specific type of EWP.

Conducting a pre-start inspection.

Moving the EWP slowly all the time.
EWP training course in Brisbane
In order to be adequately qualified for operating an EWP and to be well-informed of all the safety precautions, it is important that you undergo adequate training. In Queensland, there are many training course providers with highly qualified trainers who provide EWP training courses.